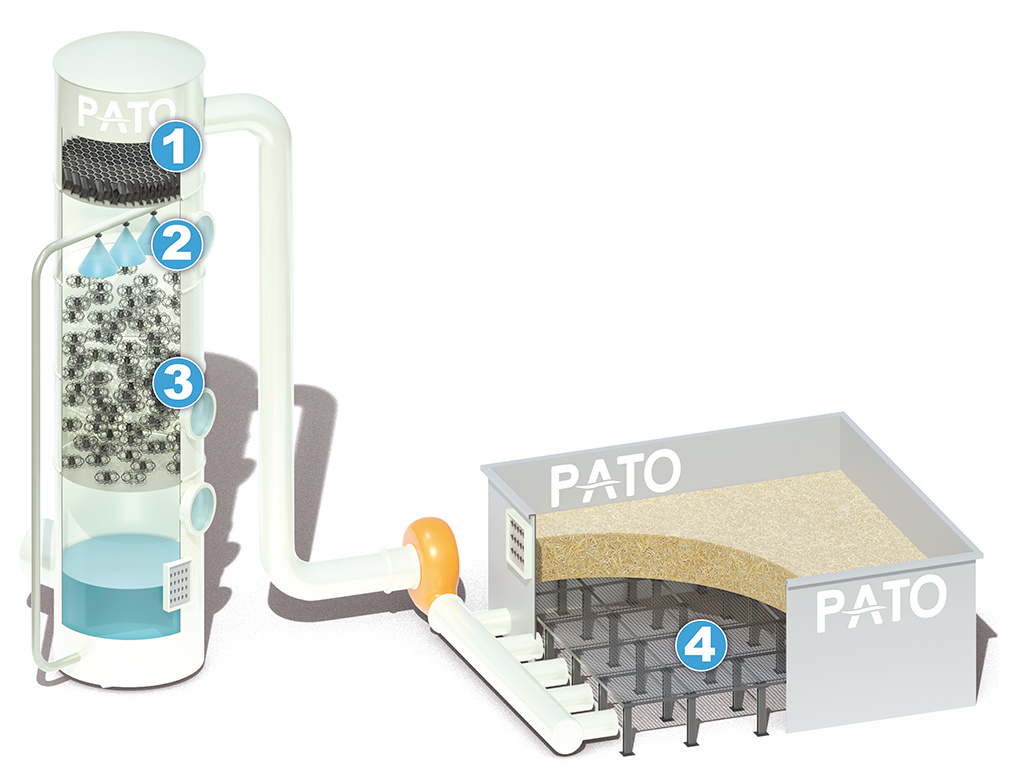 About Biofiltration
Air biofiltration is an exothermic aerobic degradation process. This natural, ecological and cheap technology is based on the decomposition and metabolization of odorous and / or harmful volatile organic substances (VOC) present in the air to be treated.
The Biofilter
Obtained from the processing of wood and the vegetable results from forestals work and from the maintenance of green areas.
The effluent to be treated comes into contact with the microbial population settled on the filtering material through a suitable distribution plenum (grid function) capable of spreading the air evenly.
How they work
Take a look at two informative videos and see our products in action.
Pt.1 – Spare parts for scrubbers
Pt.2 – Biofilter support